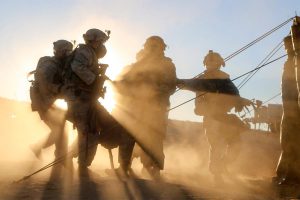 BMA is a small-business leader in providing mission support across a broad spectrum of disciplines. BMA mission support is predicated upon four principles:
Holistic Approach. We currently provide support across all DOTMLPF domains for TRADOC, Fort Leavenworth and the Combined Arms Center, the Army Test and Evaluation Command at Aberdeen Proving Grounds, and other customers and have a comprehensive understanding of requirements definition, in-depth analysis, matching resources to effort, and overall project and program management.
Analytical Rigor. BMA employs rigorous analytical methods in support of military analysis, requirements determination, scenario development, testing and evaluation, training and education, and administrative support.
Experience and Expertise. BMA provides high-end analysis to complex problem sets. As such, we have an intimate understanding of problem-solving methods, risk management and mitigation, and resource management.
Program Management. BMA provides customers with end-to-end expert services for managing effort and program and project execution.