Defense Logistics Agency (DLA)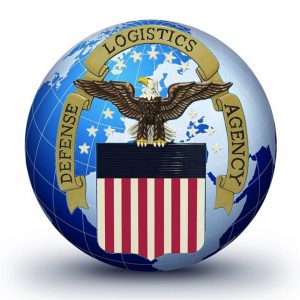 DLA J6 JETS Support
Defense Logistics Agency (DLA) Information Operations J6 is the Agency's knowledge broker, providing comprehensive, best practice Information Technology (IT) support to the Department of Defense (DOD) and DLA Business Community resulting in high quality information systems, customer support, efficient and economical computing, data management, electronic business, and telecommunications services.
The DLA IT Enterprise manages the execution of IT projects across the Agency. Specifically it serves as the Information Operations business services broker, assessing, developing, and delivering a full range of IT solutions necessary to support the transformation and sustainment of the Information Operations mission and its associated commitment to the warfighter.
Mission areas include the sustainment and evolution of an overarching DLA enterprise architecture, determination of proposed solutions, delivery of desired solutions (including oversight of related field activities, and sustainment of those solutions that are initially developed and delivered under a program manager), assurance that the solutions meet customer needs, and the effective integration of DLA's IT solutions with other existing or planned logistics IT solutions in DOD.
Additionally, J6 guides and oversees the operations and ongoing transformation of related field and headquarters activities that provide cataloging and transactional processing support for the entire DOD logistics system and our numerous Federal customers.
BMA support includes the DLA Information Operations Enterprise, the DLA Program Executive Offices (PEO), and all other technology service requirements currently supported through DLA Contracting Services Office (DCSO) acquisitions. Support includes:
Apparel Research Network (ARN)

Acquisition Streamlining and Standardization Information System (ASSIST)

Commercial and Government Entity (CAGE)

Defense Agencies Initiative (DAI)

DDATA/DoD Gateway Services (DGATE) / e-Business Gateway (EBUS)

DLA Distribution Mapping System (DDMS)

Defense Medical Logistics Standard Support (DMLSS-W)

Document Services Online (DSO)

Distribution Standard System (DSS)

Defense Travel System (DTS)

Fuels Manager Defense (FMD)

Electronic Document Access (EDA)

Enterprise Fund Distribution (EFD)

Electronic Mall (EMALL)

Federal Logistics Information System (FLIS)

Federal Logistics Information Portfolio Data Warehouse (F PDW)

Integrated Data Environment (IDE)

Employee Activity Guide for Labor Entry (EAGLE)

Enterprise Business System (EBS)

Hazardous Material Information Resource System (HMIRS)

Joint Contingency Contracting System (JCCS)

Mapping Enterprise Business System (MEBS)

Purchase Card Online System (PCOLS)

Subsistence Planning Integrated Data Enterprise Readiness System (SPIDERS)

Subsistence Total Order and Receipt Electronic System (STORES)

Technical Order Distribute and Print Gateway (TODPG)

Voucher Attachment System (VAS-TPS)

Wide Area Workflow (WAWF)

Federal Logistics Information System Web Inquiry (WEB-FLIS)
Supported Task Areas:
TASK AREA 1 – Network And Telecommunication Services

TASK AREA 2 – Technology Services

TASK AREA 3 – Stakeholder Integrated Services (SIS)

TASK AREA 4 – Defense Business System (DBS) Life Cycle Management: Acquisition, Sustainment, Maintenance and Technical Support

TASK AREA 5 – Lifecycle Program Support Services

TASK AREA 6 – Information Assurance (IA) Support (Certification & Accreditation)

TASK AREA 7 – Information Assurance (IA) Technology Assessment

TASK AREA 8 – Information Assurance (IA) – Cybersecurity Assessment Program (CAP)

TASK AREA 9 – Information Assurance (IA) Support for the Enterprise

TASK AREA 10 – Task Order (TO) Project Management Support

TASK AREA 11 – Virtual Workforce Training

TASK AREA 12 – Technology Evaluation Support

TASK AREA 13 – Enterprise Support Services

TASK AREA 14 – Financial Budget and Cost Support

TASK AREA 15 – Configuration Management Support

TASK AREA 16 – Systems Engineering Support

TASK AREA 17 – Enterprise Architecture Support

TASK AREA 18 – Enterprise Data Strategy Support

TASK AREA 19 – Test and Documentation Support

TASK AREA 20 – Information Technology (IT) Process Management Support

TASK AREA 21 – Information Technology (IT) Audit Readiness Support
The place of performance for these tasks is within the DLA Headquarters complex located at Fort Belvoir, Virginia as well as satellite offices in and around the Northern Virginia/Washington D.C. metro area and DOD locations both CONUS and OCONUS.